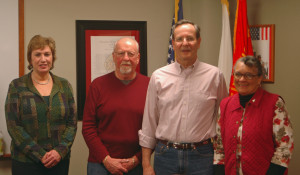 About Harwich:
The Town of Harwich Massachusetts, is sister to the Town to Harwich England. Founded in 1694, Harwich is made up of Seven Villages on Cape Cod. With a population of 12,677 full time residents and a summer population of approximately 40,000, Harwich has much to offer including four protected harbors, tranquil beaches, historic architecture, bike and hiking trails, arts, culture, cuisine, shopping and more.
 Harwich has a traditional New England "Open Town Meeting" form of government, with professional leadership combining a Town Administrator and an Elected Board of Selectmen. Please visit the Harwich Town site on the link below for more information: https://www.harwich-ma.gov/select-board
 The Harwich Republican Town Committee meets the 3rd Thursday each month at the Harwich Fire Station on Sisson Road in Harwich.
 Harwich Republican Town Committee Officers:
Chairman – Peter Hughes
Vice Chair – Eric Carroll
Secretary – Pat Switchenko
Treasurer – Mary Ann Pina